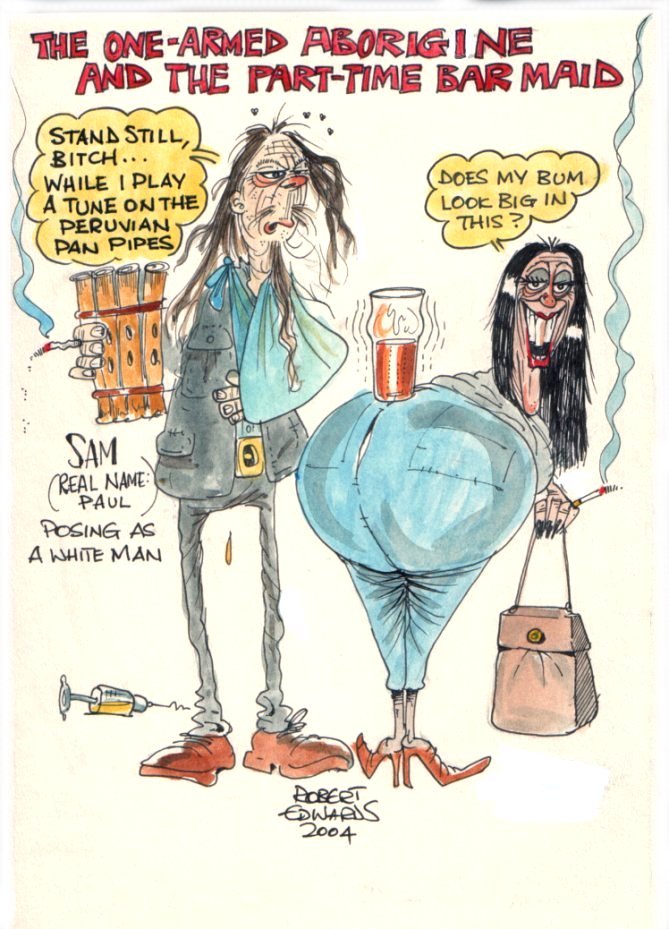 TAKING THE RISS?
"As a long time friend of Sam I find your cartoon deeply offensive. NOT a black guy, family hails from Portugal , he is disabled following a nasty motorbike accident and has never been a junkie. Shame his brother in law is so nasty."
Julia Riss

duliriss@googlemail.com

Tuesday 14th June 2022
(methinks the lady doth protest too much)
Jacob Samuda

(1811–1844), Jewish English civil engineer born in London. He was a Sephardic Jew, that is to say, of

Portuguese Jewish origin

. Thank you, Julia Riss. Although the name Samuda is now more common in Jamaica, hence the pejorative nickname, Sambo.