THURSDAY, SEPTEMBER 29, 2011
HELD AT THE SHIP HOTEL, NEW ROMNEY IN KENT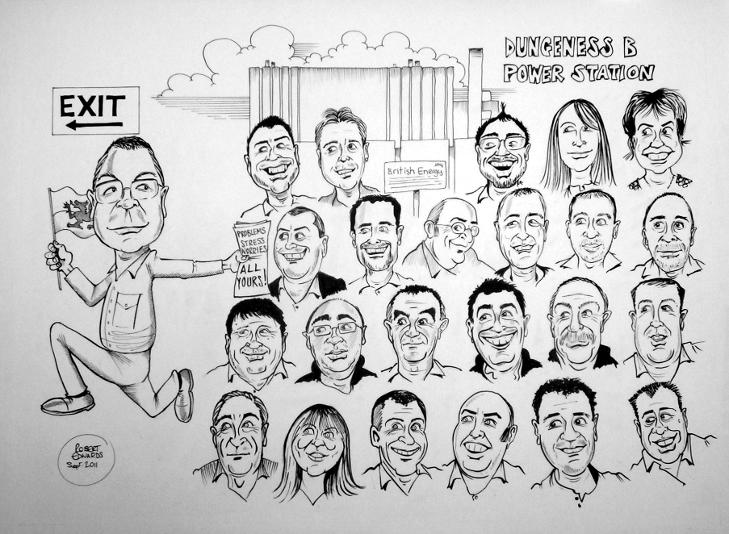 (above) Group caricature, A2 size and framed, of employees from Dungeness working with Paul Thomas

(below) The Ship Hotel in New Romney in Kent, a 15th century pub and hotel situated in the heart of Romney Marsh.
With a large restaurant seating over 70 people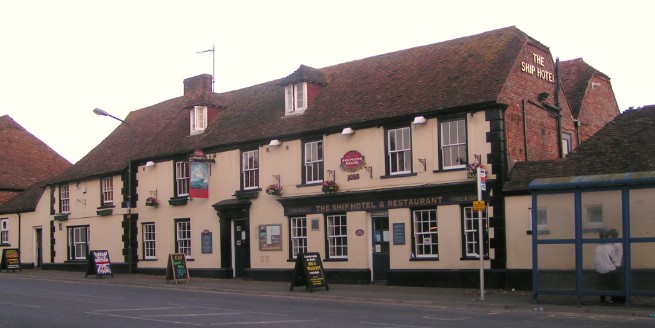 Over fifty employees of Dungeness B Power Station turned up for this event when a group caricature by Robert Edwards was presented to Paul Thomas, leaving to work in America, by his successor in his job, Rohan Mulvaney. My thanks to Rohan for the invitation and dinner.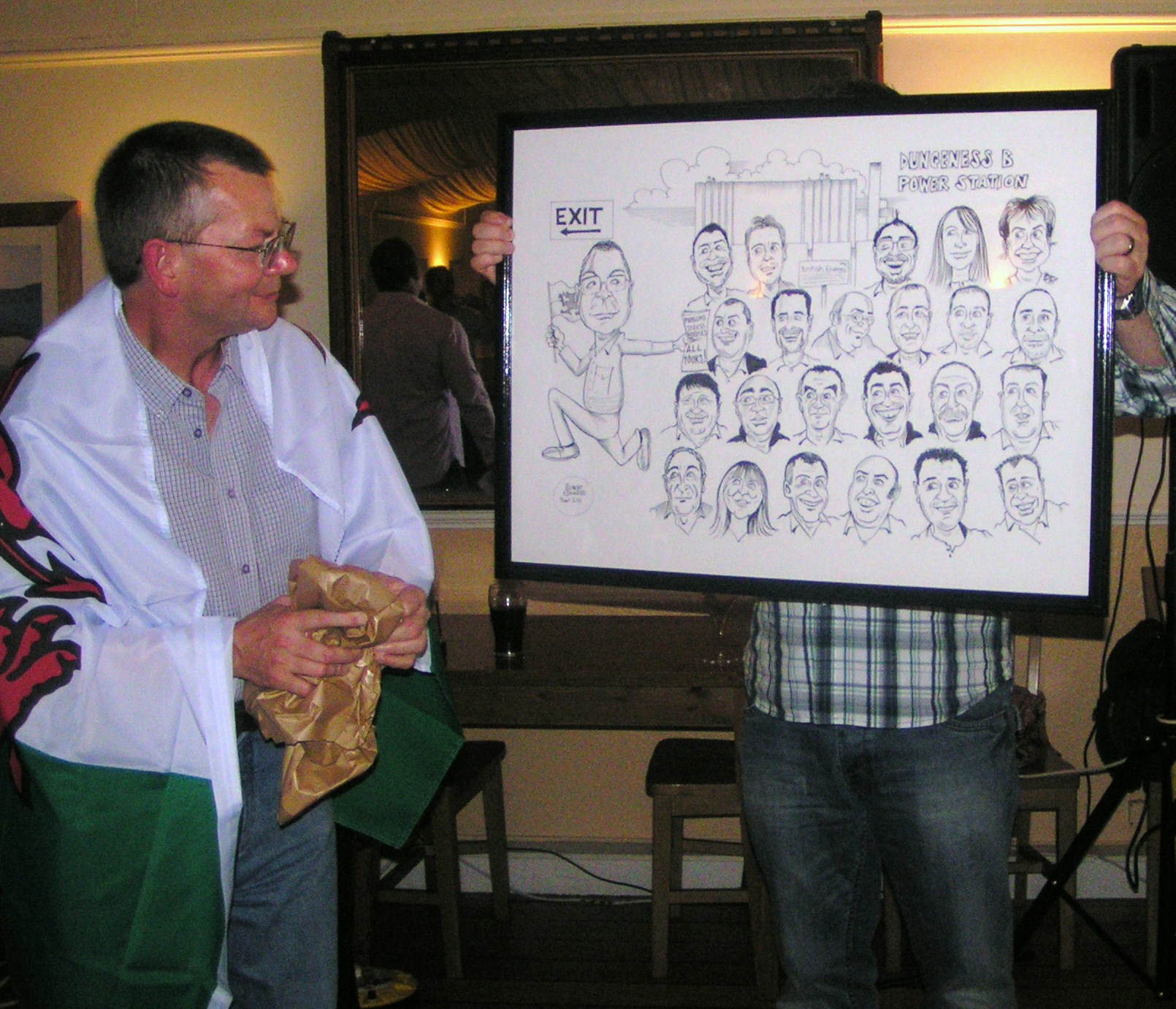 Paul Thomas and leaving gift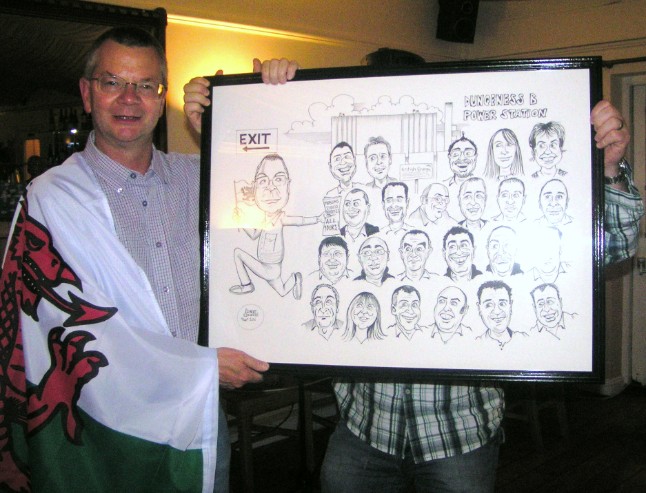 Dungeness B Nuclear Power Station
18 September 2011
Dungeness B nuclear power station in Kent has opened its doors to the public. The operators of the station wanted to reassure the community about the site's safety. Martin Pearson, Dungeness B's station director, said: "We're all aware of the severe accident in Fukushima in Japan earlier this year. "One of the things that has come out of that is perhaps organisations like ourselves need to be more open and transparent." BBC News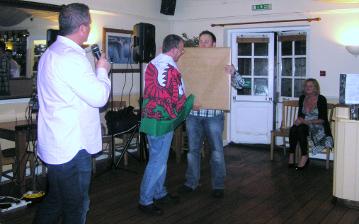 Rohan Mulvaney comperes the proceedings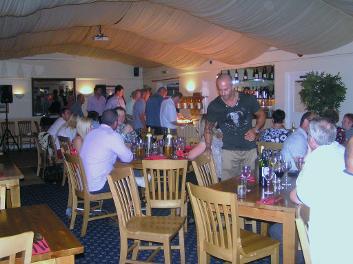 Before the presentation, a three course carvery dinner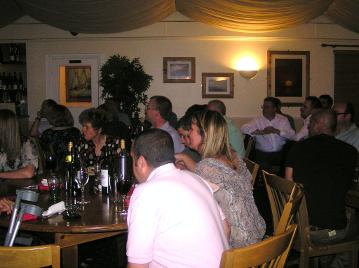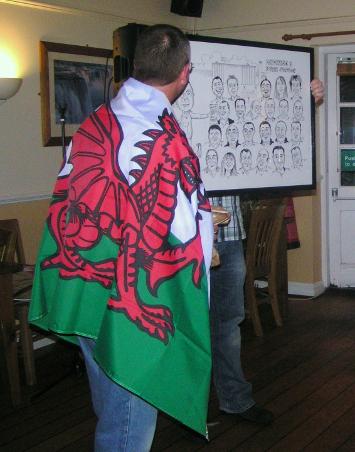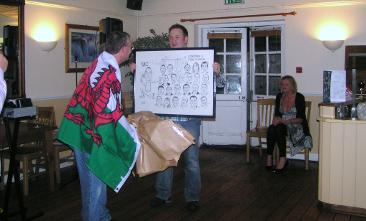 The caricatures are revealed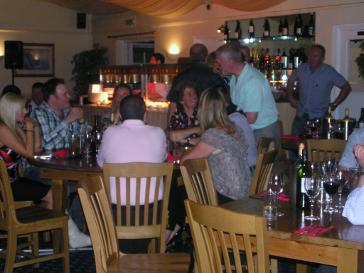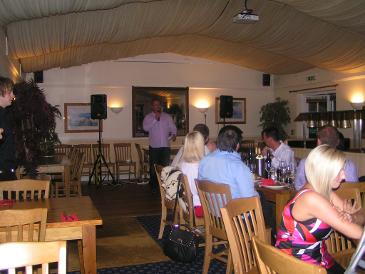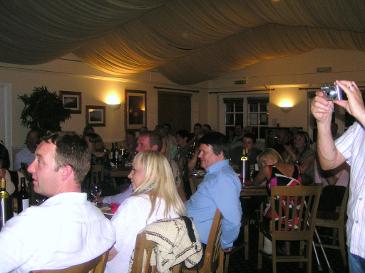 This was a very successful evening for all those who attended. The management and staff were professional.

The meal was very good and the speeches humorous.
Group caricatures keep memories alive. Get yours through this website.